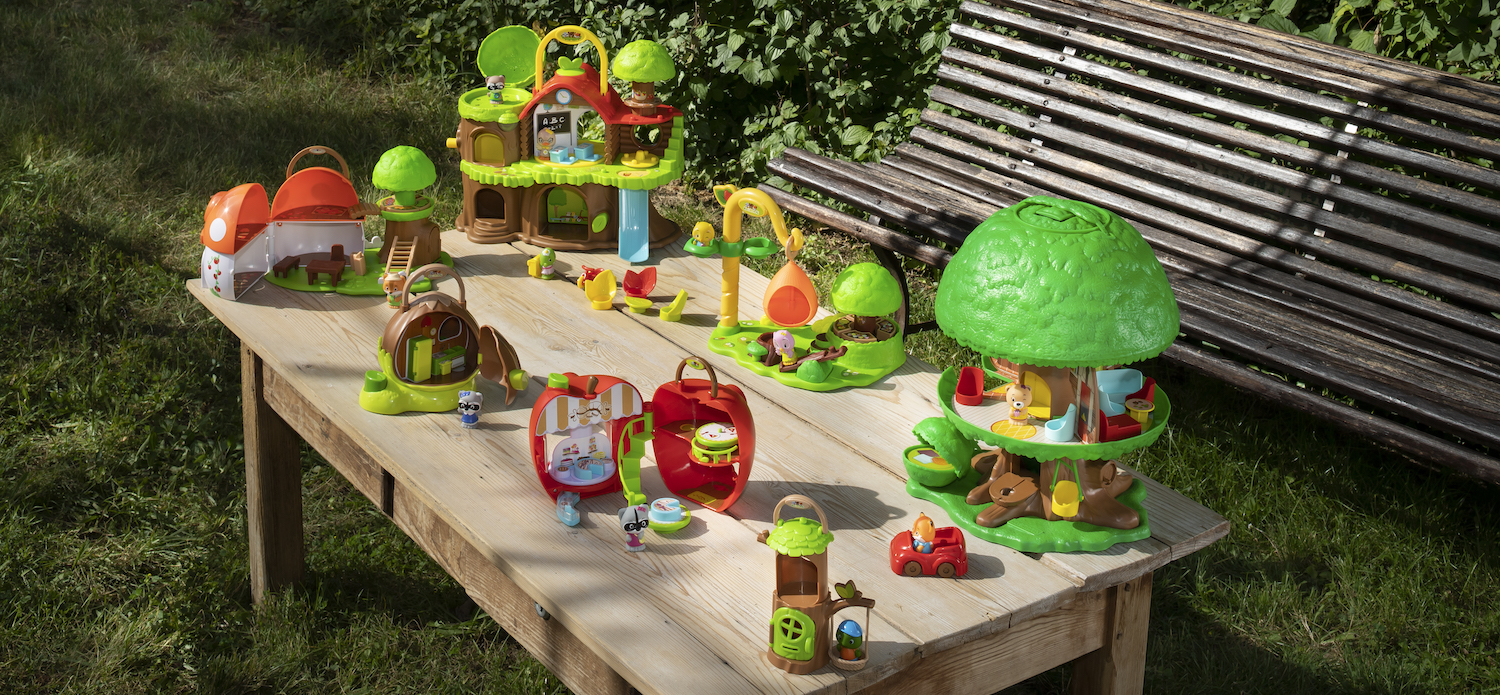 Welcome to the Magic world of the Klorofil! Every morning, the sun rises over the land of the Klorofil; the kindly beings living in harmony with nature.
Each family lives in a natural area; forest and prairies, lakes and rivers... How magical it must be to live in a tree, or to work in a mushroom! They are very active: they grow fruits and vegetables, they collect honey, they make jams and cakes...
The Klorofil kids play in nature. Wich endlessly feeds their imagination. They play long games of hide-and-seek in the bushes, climb trees, dive into lakes and rivers, twirl around in leaves...
Klorofil families are often gathered in the magic tree, where thet ornaize celebarions in honor of nature: spring, births, the first snowfall... The story only just begun, because beyond the mountains, there may be other Klorofil. Just as legens foretell... and we dream of meeting them!
The Klorofil range promotes imagination and interaction through countless stories to tell.
With a surprising "POP!" effect on each products, it's ideal to stimulate coordination and fine motor skills. Because of the handy universes the playsets can be taken everywhere!